how to name your baby

My daughter's name is Ripley. After Ellen Ripley, the badass character played by Sigourney Weaver in the Alien movies. Nobody tells you this, but in late-term pregnancy, your slowly shifting baby feels like an alien parasite. Which is basically accurate. You also have less blood reaching your brain, so naming your baby after a 1970's horror movie seems like a Good Plan.

I took the wrong approach to naming a child or brainchild. My mistake was to choose a name based on what she was (a parasitic alien). Entrepreneurs often make similar mistakes. Giving our names to our businesses as if they were our children. Carmichael Consulting. Sam's Shoes. Cute at first, but as it grows you sound small-time and it's hard to pass your business along. A related mistake is naming your business after your main offering, like Dunkin' Donuts. When you pivot to coffee you're left with Dunkin', which makes no sense. 

What I should have done for my baby was choose a name based on what she could become. This is not rocket science. It's how normal families end up with Sophias (wise) and Charlottes (free). It doesn't have to be a prophecy, it just has to work. This is why big-thinking entrepreneurs choose flexible names like Apple and Amazon.

350.org is a network of climate activists that was founded by a group of Middlebury College students in 2008, before there was a real climate movement. 350 parts per million is the safe level of carbon dioxide in the atmosphere. We're way beyond that, so 350 refers to a bright future. Makes sense. But the cool part is this. The founders knew the climate movement and their organization had to span the globe, so instead of choosing an English name that would then need to be translated, they chose something everyone on earth could understand: a number. And their expansion plan worked. They have 5,000 chapters in 188 countries.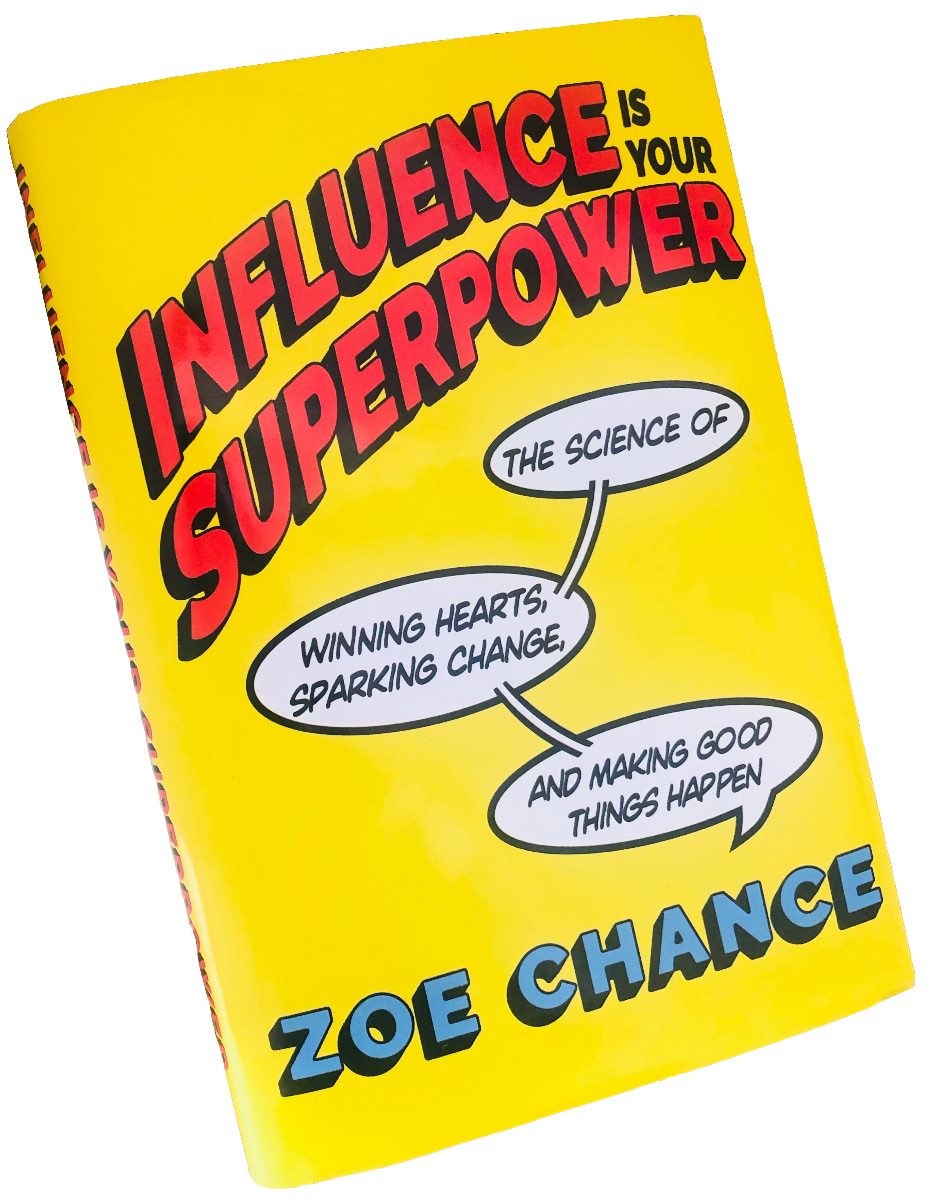 I'm about to publish my first book and I'm embarrassed to say I made the naming mistake AGAIN! The book proposal was called Influence for Nice People. But that's what we are now, nice, not what we aspire to. Thank god the Random House sales team said aw helllllll no to the title. We rechristened the book Influence Is Your Superpower because that's already true, AND it sparks hopes for the future. What would you do if you were more influential? (More about the book next week but Robert Cialdini, the OG of influence, loved it.)
Don't choose your baby's name based on what she is, choose it based on what she could become. 

Love,
Zoe

PS I do still think Ripley's name is cool, and so does she. She's pretty badass, and the whole Alien franchise really is about pregnancy and motherhood. Amazon was originally called Cadabra and Steve Jobs happened to be on a fruitarian diet at the time and "couldn't think of anything better." Your baby's name doesn't have to be brilliant, it just can't hold her back.