INFLUENCE IS YOUR SUPERPOWER 30% off today!

NEW BABY IS 30% OFF TODAY!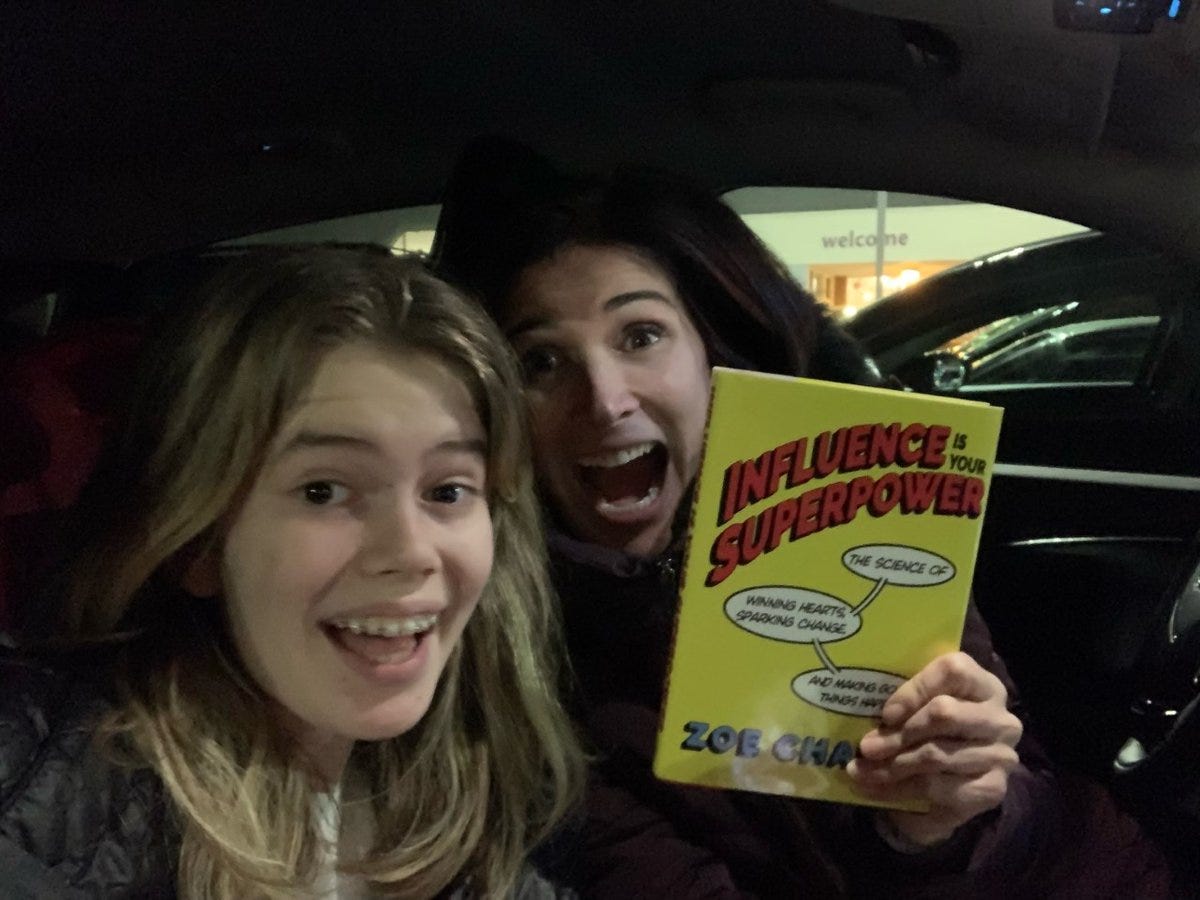 INFLUENCE IS YOUR SUPERPOWER, born 2-1-22 and already: Top 100 Books on Amazon, Audible, Apple Books, Amazon UK
#1 bestseller in marketing and pop psychology, bestseller in self-help and leadership 5-stars (thank you!!) Recommended by Adam Grant, Robert Cialdini, Daniel Pink, Laszlo Bock, Laurie Santos, Seth Godin, and Ed Catmull (thank you!!)  

Was planning to write you something inspirational and funny about this book--and to send it DAYS ago, but my life has been a nonstop whirlwind and there's a today-only sale for 30% off on Amazon so here you go:

The book INFLUENCE IS YOUR SUPERPOWER will teach you how to get what you want without compromising who you are. It's fun, sciencey, practical, and very human. The kind of book employees want their bosses to read, parents want their kids to read, and vice-versa. You can even use these skills to change the world. You'll meet Jennifer Lawrence, Genghis Khan, a mindreader in a gorilla costume, and a bunch of other incredible people. It's based on the course I teach at Yale (Mastering Influence and Persuasion), which is the most popular elective at the business school. You'll love it--says the most biased person on earth :-) Oh and I got to narrate the audio version, which was a blast. 

If you get this book (and you like it :-)) I would be SO GRATEFUL if you'd post a review, or even just a rating. Goodreads helps a lot and you can post there regardless of where you got it, and Amazon is amaz-ing if you get it there. Short reviews are great--don't make this a chore. And don't feel you need to read the whole thing either--this isn't a high school book report, and some of my blurbers didn't even read it all. The book is designed so you can jump into any chapter and find something useful.

If you feel like sharing on social media, I'd be grateful for that too! Feel free to just reshare something I've posted to make it easy. I'm on LinkedIn, Twitter, and Facebook. Kindly tag me and #influenceisyoursuperpower. 

I really really hope you'll enjoy it, and I'd love to hear how you put something into action! 

THANK YOU!!!

xoxoxox

PS I've been doing a lot of media stuff. Lots not posted yet but the first ones are here. 

PPS Am scheduling some fireside chats and talks, more info here. 

PPPS This is Zoe soloing on Mailchimp for the first time because my assistant is off so please be patient with me if I messed anything up.