Discover more from Influence Insights
Behavioral Science & using your influence to make good things happen!
Over 4,000 subscribers
nemawashi: the secret to persuading a group

Hi ,
Group meetings are idea-killers, as you know from experience. People are resistant to change and experts at finding flaws. And criticism is contagious. So even your brilliant ideas get shot down. When that happens, they don't get a second chance. 
However, there's a process that can multiply your chance of success. It's rooted in the Japanese concept of nemawashi: cultivating the roots.
 

The key to nemawashi is the meetings before the meeting. If nemawashi is new to you, it might sound like a lot of time and effort. The goal is to make nemawashi a smart investment: only practice it for ideas you really care about, and only pre-meet with key members of the group: the powerful (high-status roles or decision makers), the potential skeptics, and the potential allies. 
At the pre-meetings, 
Share the essence but not all the details of your idea. You're not trying to persuade them, you're seeking their advice. Allow them to influence you. You don't need to agree with everything they say, but understanding concerns will help you improve your pitch to the group. As they advise you, they will also be influencing themselves–giving advice makes them feel like part of your team. 
 

When you meet with the powerful, ask their advice about the pitch. They have insights on politics and will be more supportive of a pitch they advised you on. 
 

When you meet with the skeptics, ask advice about how to address their concerns. They know things you don't, they'll be more open-minded after offering advice, and if they can't think of a solution, at least they won't criticize you for not finding one.
 

When you meet with your allies, ask them to speak up in support of your great idea, and do to so early on. They may be glad to but you still need to ask.
When you pitch your great idea to the group,
Include some suggestions from the pre-meetings. You might have had some of those ideas already, but let the others feel responsible so they can feel more invested. (This is why you didn't tell them all the details of your plan.)
 

Share key concerns surfaced by your nemawashi–those concerns have less power when you bring them up than when someone else does. You show you're well-prepared and reasonable, disarming opponents by speaking their mind, and you get to frame the concern. If you don't have a solution, maybe there's a reason you don't think the issue a big deal. Or maybe you can invite the group to help you figure it out later. 
An unconscious piece of social proof that comes from nemawashi: 
People nod in agreement, and they also nod in recognition. When you pitch your idea to the group, those hearing it for the first time will be looking around to see how others react. Those you already met with will be unconsciously nodding because they recognize your idea. But their head nods will look like agreement, giving the impression that the group is already on board. This is only a small thing, but kind of cool, isn't it? 
May the power of nemawashi help you bring your great ideas to life.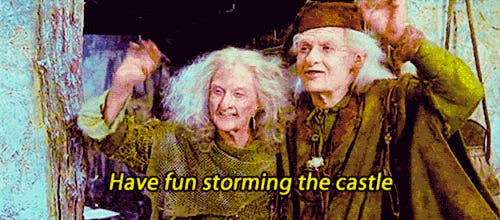 Love,
Zoe 
Live events are back! Here are a few upcoming public ones. 
Yale Customer Insights Conference, great for marketing folks. New Haven, CT, May 5-6
Women's Leadership Program: 2 days with me and 2 with Heidi Brooks, one of my favorite Yale colleagues HEC, Paris, May 17-20
Aspen Ideas Festival: Sort of like TED, but live and you get to meet the speakers. Aspen Institute, Aspen, CO, June 25-July 1
You will love this book :-) 
INFLUENCE IS YOUR SUPERPOWER is chock full of practical advice and science. It's available now in English and Spanish, coming soon in 25 more languages. The audio version is my favorite. 
More influence tips from me in these recent interviews